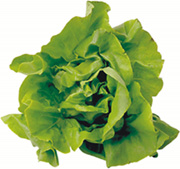 This past Monday was our fifth week on 95.9 WATD, South Shore Live - the show that tells you where to go, who to know and what to do on the south shore.  Some of you may remember I was invited to host a weekly radio segment called the Virtual View back in July and we're still going.  So far we've talked about tweeting, creative ways to use blogs sites, Wikipedia, email alerts and fun things happening online in the South Shore.
This week, we traveled to Scituate, Massachusetts [aka the Irish Riviera and my hometown] and we talked facebook and Yelp. Why? Because there's this sub shop called Maria's on Front Street in Scituate, Ma that has 2 facebook accounts with over 1000 fans and they have 4.5 stars in Yelp.  Why? Because they are all about user experience. So much so they refuse to offer lettuce. Won't even stock it.  They are convinced the ultimate user call is tomato, onions, pickles and hots. And it has been for over 40 years. All buns toasted. Cheese always on the bottom. Never the top. The owner Jay Powers says folks come in from all over the country and they often see him before they see their own family.
This simple sub shop is a player in our book. And a great addition to our radio show. Tune again next week. ::play:: and the South Shore Live entourage will be headed to Duxbury.